Testimonials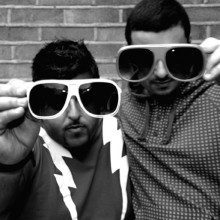 "I would recommend Brent's mixing and production services to anyone out there making music!! He treats independent artists with total respect and is truly passionate about their music. He mixed almost all of MUDDYLOOP's first album, giving our bedroom produced tracks a real high end mix! I also regularly use Brent's production services to add those killer parts to our songs! on top of all this, he is an awesome guy!"
Muddyloop - Recording Artist / Producers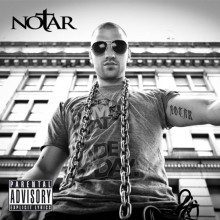 "The thing i love most about Brent is he is honest. He doesn't sugar coat anything and tells it like it is. Criticism is like medicine. You just take it and if you take his, you will surely get better for it. Brent is insanely skilled and a great person to work with."
Notar - Recording Artist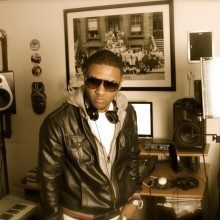 "We spent over a year making our debut album. So we wanted nothing but a high quality mix from a professional. Brent's ear is spot on. He brings out what makes each song special; working with us to get the song right where we want it. It's been years since he's mixed the album and we still get compliments on how "great" and "professional" it sounds. If you need your music to sound like the big major label releases, Brent is the go-to-guy."
Caliph H. - Recording Artist/ Producer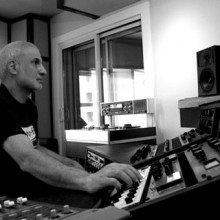 "If you are looking for a top-notch professional mixer, then award winning Brent Kolatalo is your man! Everything I get from him is well-balanced, sounds great and true to the genre, whether it be Hip Hop, R&B or Pop. He's definitely one of my favorite mixers to work with."
Andy Krehm - Chief Mastering Engineer at Silverbirch Mastering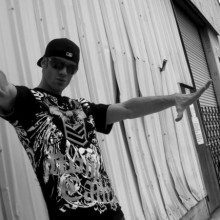 "Brent is hands down the best mixing engineer I've encountered in my professional career. He is a perfectionist with great attention to detail. As an artist, I am always amazed at the clean and crisp sound he is able to achieve with my vocals. Brent has played an integral part in launching myself as an artist. He consistently maximizes the full potential of every track without fail. If you want the best, you go to Brent."
J. Vic - Recording Artist/ Producer
"Sound engineering is a complete art form in itself. When trying to pick the right sound engineer for your project, it's important that they see your vision. Brent has that special quality in "seeing the vision "and getting where you are trying to take your track too. I am so pleased with the tracks he has mixed for me. Not only has he provided me with brilliant mixes, but he has helped me to achieve the sound that I was trying to get. I can't recommend Brent anymore! He is definitely my secret weapon."
Tala - Recording Artist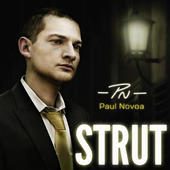 "As an unsigned artist, it is often difficult to gain access to first class talent. In the event you are able to do so, they usually treat your project with less attention than their major label clients. That was absolutely not the case in my experience working with Brent Kolatalo. Even with Grammy nominations and multi-platinum records on his resume, he enthusiastically took on mixing several tracks for my first independent project, an LP entitled LIGHT BORN.If you care about the quality of your music and are looking to add a "first class" sound to your independent project, I strongly recommend that you consider the talented and professional Brent Kolatalo."
Paul Novoa - Recording Artist/ Producer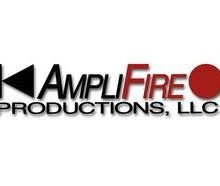 "Brent continuously delivers mixes that exceed our expectations over and over again. He always finds the perfect balance, and is able to enhance the emotion and dynamics within each song. He goes above and beyond to make sure that his clients are completely satisfied every single time. We trust him with every record that we give him, and know without a doubt that we will get back an incredible mix. "
Ryan Medine - Co-Owner & President of Amplifire Productions, LLC
"Brent is a absolute pleasure to work with. He is extremely easy to communicate with, very reliable and and an extremely creative top-level mix engineer. I highly recommend him and am already preparing to deliver my next project to him."
Noah - Billboard, Music Week and DJ Times Charting Recording Artist / Producer / Songwriter / DJ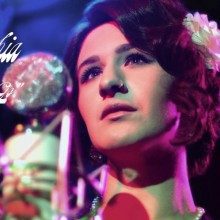 "Brent is a rare individual, not just in the music industry, but in life. His patience, dedication, work ethic, and willingness to do the best job possible, which means he won't quit until everyone is satisfied, is a testament to his character. If Brent commits to your work, you will be absolutely satisfied, at the very, very least. I am ecstatic."
Delphia T - Recording Artist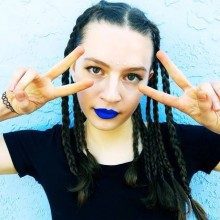 "Brent is easy to work with, professional & reliable. Importantly, he has many different skills. A Berklee-trained musician, he can add music, do additional production, produce, mix, etc. He worked with Kanye, Bruno Mars, etc. & earned Grammys and #1s. He's so down to earth, though, you would not know it. Great experience!"
Meresha - Recording Artist